Walking
Step outside the front door of Redmire and you are directly into a myriad network of footpaths that reflect the life and industry of centuries of movement of people on foot.
Follow the high level ridge ways of early man between hill top settlements, henges and stone circles. Romans forging their way north. Trade routes from Dale to Dale connecting Monastic Granges. Drove roads over green lanes bringing stock to the Autumn Fairs in Buckden and beyond, and Pack-horse trails up the hill sides for carrying wood, lead ore and fuel to the smelt mills and lime kilns. Or simply walk the well worn pathways from one village to another through fields and stiles.
You may choose to follow in the steps of the Drovers and pack horses ranging fell and dale in the company of lapwing and curlew, or prefer the mid-level walks of the limestone pavement where rock rose and hearts tounge shyly peep from their sheltered limestone crevices on the magnificence of the Wharfdale valley. For those who prefer not to climb, there are the gentle level riverside paths of the villagers going to their work in the fields through the meadows of wildflowers, where you may glimpse a kingfisher, dipper or sand piper.
In late Spring smell sweet cicely, hear the plop of a trout and watch the antics of the hundreds of lambs.- There is a rich patchwork of human and natural history to discover and unravel in this lovely "Area of Outstanding Natural Beauty".
Long Distance Routes
There are a number of long distance walking routes that you may like to join for a section or two, from The Dales Way to Lady Anne's Way, The Pennine Way and the Yorkshire Three Peaks. The Dalesway approaches Buckden through Redmire Farm for the last one and a half miles along Redmire's river bank and the carriage drive that leads directly to Redmire Farm.

There are numerous routes to cycle from Redmire Farm and the Yorkshire Dales Cycleway route is close by.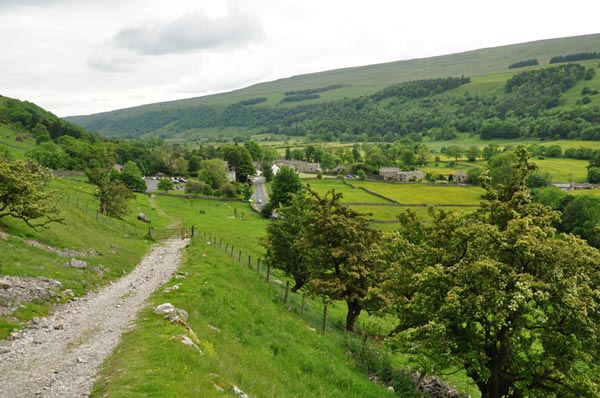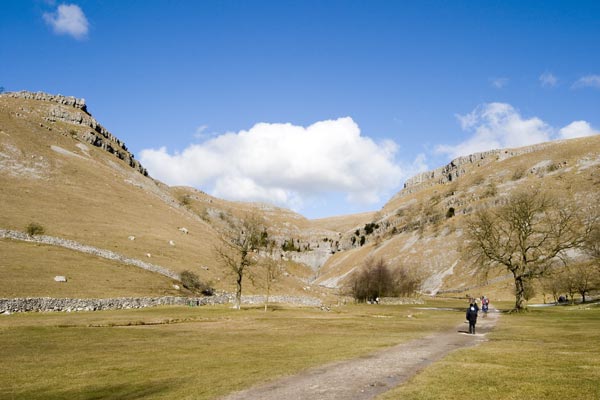 "Set In Glorious Walking  and Cycling Country in the Heart of Yorkshire Dales"